A Alice's Collections está cheia de promoções, descontos nos lançamentos de roupas e free shipping, vale a pena conferir....!
Recadinho Alice's:
Current Promotion List:
1) Free Shipping to the world:
a. Free EMS/DHL Shipping: enjoy free DHL/EMS express shipping service for orders that include over USD100 of *ACCESSORIES, but need to pay shipping for gift dolls.
(*ACCESSORIES means items under these categories – Wigs, Glass eyeballs, Eyeglasses, Eyelash, Clothes, Shoes, Shoes MS, Other . )
b. Free Air Mail Shipping : For orders over $35 and under 1kg, there will also be a tracking number, it may take 1 to 2 months for delivery.
2) 12% discount for new outfits, please visit homepage.
3) Free Shipping for Soul Doll till March 15th, 2011:
Free Shipping for all Soul Double Dolls.
Note: If you also order AC accessories with Soul Doll, you will need to pay shipping cost for the accessories, or if you order over $100 of accessories, the shipping will also be free.
4) Dragon Doll 72cm Zi Long at $220 only (original $336), only 100 sets available at special price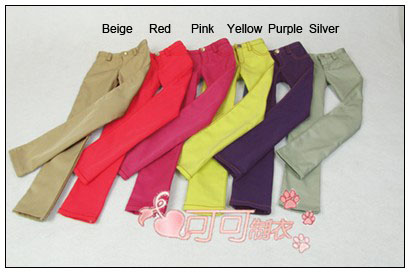 Posted via email from